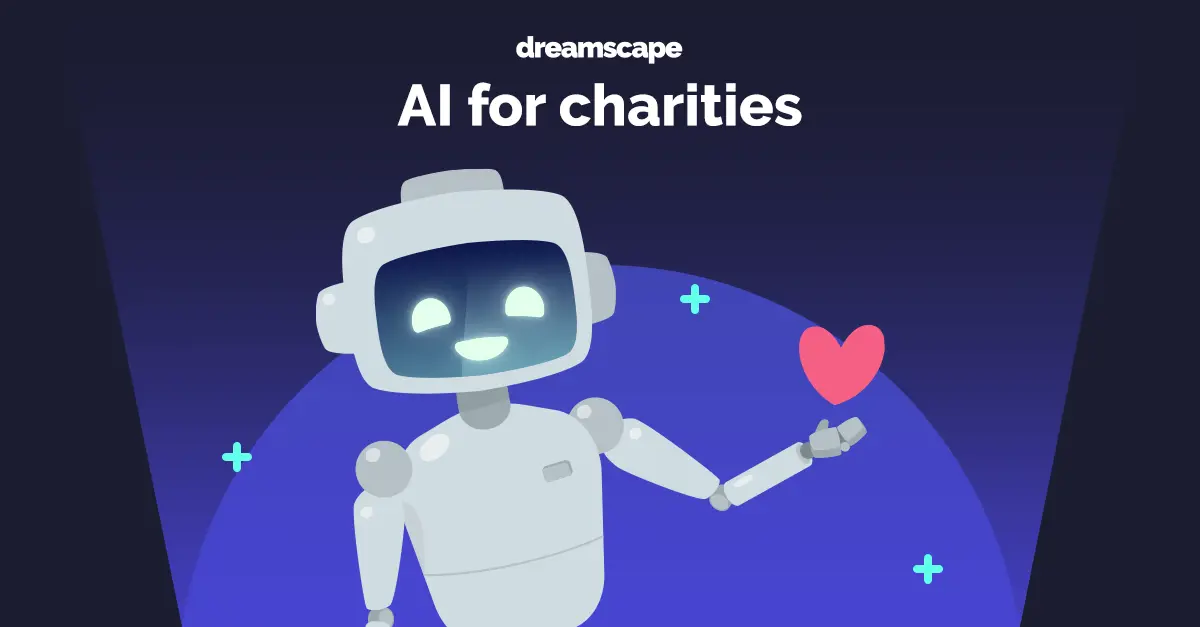 Earlier this year, Dreamscape submitted a grant application with the UK's Research and Innovation Agency to develop AI capabilities within our Fundraising Fitness Test and hapi website products.
Although AI has received negative attention lately, its ethical and practical use can benefit charities willing to adopt innovative solutions.
Here's why your NFP organisation should be thinking AI.
Early intervention and improved upselling
Using techniques such as gradient boosting, AI provides the ability to identify the giving propensity of individual donors. Using this intelligence, fundraisers can choose to accelerate positive outcomes or intervene with donors expected to lapse.
Furthermore, integrating AI and automation makes it possible to automate such tasks for mass-volume, low-value supporters.
AI reduces data administration
Our research shows that 87% of donations received by charities equates to just 22% of revenue.
In other words, most of a charity's time and resources are spent registering constituents and processing gifts, which only accounts for a small portion of revenue.
With the help of AI, charitable organisations can automate their mass data administration tasks. This allows them to allocate more resources towards creating personal connections with supporters in proportion to their support level.
AI increases retention rates
Since 2017, the NFP sector has regularly achieved a +60% donor acquisition rate.
This level of supporter acquisition should lead to significant year-on-year revenue growth; however, the NFP sector is also afflicted by high attrition rates (-60%). For example:
A 60% acquisition rate is the same as starting with 1000 supporters and gaining 600.
A 60% attrition rate is the same as starting with 1000 supporters and losing 600.
To clarify, charities lose as many donors as they gain, resulting in a stagnant NFP sector. This balance between gaining and losing contributors is the main cause of stagnation.
With the help of AI, charities can automate personalised stewardship experiences for donors based on their giving history and motivations. This can lead to higher retention rates.
Although an automated message can never replace a heartfelt thank-you phone call, AI can provide a practical and efficient means of delivering personalised and impactful experiences to large groups of supporters.
AI lowers costs
There have been monumental changes in culture and economics over the last four years, and while the populous remains philanthropic, average gift sizes are in decline.
Research shows that while the number of small gifts a charity receives has increased year-on-year, the average gift size has decreased by 19% since 2017. Meanwhile, charities struggle to keep pace with rising staff costs and operational overheads.
In summary, charities should expect to see the volume of small donations rise, but the value of those gifts decrease.
Automation and AI offer hope for those charities bold enough to act by reducing the overheads associated with processing mass-volume, low-value giving while automating effective communication sequences with supporters.
Summary
Many fundraisers will be nervous about introducing Artificial Intelligence into their operations, but rather than demonise automation technology, NFPs should understand the benefits this technological evolution will bring to their organisation.
The reality is that AI is here to stay. It is and will continue to be used by commercial organisations to improve customer experiences and revenue yield.
Rather than shy away from such technology NFPs should embrace the ethical use of AI to deliver better, more meaningful experiences to supporters while operating cost-efficiently.