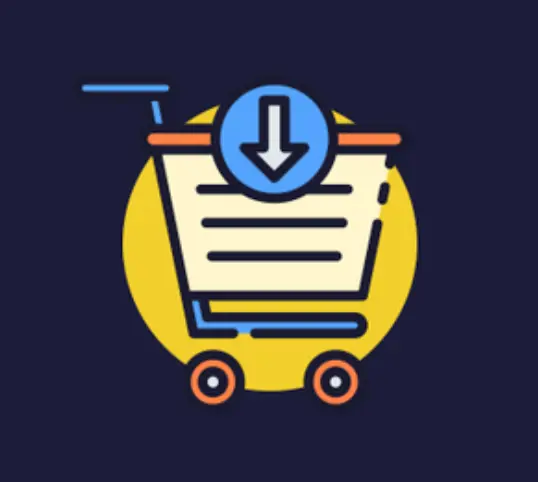 Understanding charitable giving is essential in targeting potential new donors. But creating a strong donor experience is vital for receiving completed donations and influencing recurring giving. If you don't stay engaged with your supporters, how are they expected to remain engaged with you? 
Although your cause is not selling physical objects, online retailers have been influencing purchases and acquiring loyal repeat customers for numerous years. So, have you thought to look at how online retail delivers an excellent customer experience?  
Let's see what marketing tactics can inspire your cause's next strategy...
Email sequences
To keep customers engaged, retailers send email sequences informing customers of new product launches, brand events, and discounts. It is a commonly known tactic which entices customers back and keeps them continuously visiting your site and purchasing. 
So why should your charity adopt this tactic? Retaining donors should be one of the most crucial parts of your marketing strategy! Recurring giving is vital in meeting your fundraising targets and funding your cause's mission.
Email sequences keep your donors up to date, re-inform them about the matters you support and what projects you are actively working on. You can also inform donors about sponsored events you are planning.
According to a study by Mailchimp, the non-profit sector has one of the most successful open rates, at 25.17%, the average amongst all sectors being 21.33%. 

Along with email updates, it is essential to provide a thank you receipt, thanking donors for donations and gifts. Just like when you get an email receipt thanking you for your order, charities need to adopt this tactic and apply it to their strategy.  Include stories or information about how their donation will support your mission and give real-life examples.
A/B split testing
Used for improving conversion rate, A/B split testing allows you to monitor and compare the effect and impact of two variations of communication.
A variation is shown to similar groups of visitors at the same time, and monitors which option performed better, by comparing the length of time on the page and the user's journey.  
Implementing this strategy is highly effective and cost-efficient, as it takes minimal time to set up. Yet it can help you understand what information or layout are valuable for the specific page to perform. 
It's an excellent option for charities to use on landing pages. It allows them to see where to place instant donate buttons, what information is relevant for the potential donor and trial newly added pages. 
Abandoned shopping carts
Most online retailers have adopted an abandoned shopping cart marketing tactic which tries to entice customers back. When you leave a website with something in your basket, usually you will receive an email, with a subject line similar to "did you leave something behind?", persuading customers to return and complete their purchase.  
Although it's evident that shopping carts within the charity sector are the least likely to be abandoned, just like retailers, charities can still adopt this prompting method. By applying it when a potential donor begins their journey to donate but doesn't complete it, your cause will send small influential nudges, possibly leading to a completed cart. 
Some charities have already implemented this tactic. Statistics have shown that the non-profit sector is the most successful at persuading donors to return an abandoned online transaction via email.
Loyalty Schemes
Charities need to improve donor retention to make the fundraising sustainable year on year. Many techniques can help, but one tactic charities should think about is introducing a loyalty scheme.
If we look at businesses like Boots, Sainsbury's and Tesco, there are many that offer the opportunity to be rewarded for choosing to shop with them. 
Whether it's by offering a freebie like McDonald's does with their free coffee card once you've bought a certain amount, a card that racks up points or a discount code with money off your next shop. Charities need to offer some kind of value for a donor's loyalty. 
Collaborate with your cause's commercial sponsors is an excellent way to thank donors for their loyalty and keep the community connected, which is especially important in charities such as hospices.
By collaborating with your local sponsors such as restaurants and shops, you cause can offer discounts to regular monthly donors, including 10% off their meal or shop, which gives donors value and incentive to continue donating and supporting your cause.
Online retailers can heavily inspire charities in marketing techniques and tactics. Although retailers are selling objects, your charity is selling a mission, creating the same end goal - a sale. 
Charities should look at retailers who have a loyal following. The customers that repeatedly shop with them are valuable at influencing your strategy, as you are set on achieving the same goals.