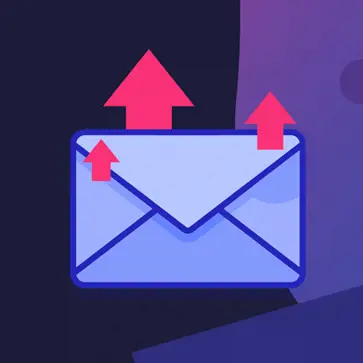 One of the most challenging things for a charity is retaining donors, which can often depend on the donor experience your cause provides. It's vital to have a donor retention strategy in place, which is effective, transparent and frictionless. But to achieve this, you first need to understand who your audience is and what influences them to donate. 

Thinking about how to improve your charity's communication strategy? We've put together some tips to encourage recurring giving and how an e-communication strategy is efficient and cost-effective, but more than just sending an automated email.
Modernise your communication strategy
Latest technologies have made it easier than ever to connect with donors and thank them for their support. However, numerous studies by CAF show only a small percentage of donors are very satisfied with their donation experience, resulting in a low donor retention rate. 
The current ongoing pandemic has seen a dramatic decrease in donations. So now more than ever, it is vital to focus on retaining your existing donors and providing an excellent donor experience.
Taking a digital approach allows you to quickly and meaningfully thank multiple donors at once, a study showed that in 2019, 1 in 5 donors donated online, including 1 in 10 over 65s, so can you afford to fall behind with digital? 
Social media, automated emails, SMS and MMS, have made it easier to reach thousands of new and existing donors at once than ever before. Not only does it reduce your charity's admin costs, but it also allows more time for you to focus on bettering your cause and achieving your mission.  
Segment your donor list
Your charity has a large pool of donors, containing an array of demographics, preferred donation methods and donors who often donate or donate a one-off payment. It's important to create a tailored and effective e-communication strategy, which is targeted and personal, to each segment of your donor list. 
There are a variety of different e-communication methods, and understanding which approach will be more successful on each demographic can be challenging.
Implementing a social media strategy is favoured amongst younger audiences, as they can share their good deeds with friends and follow your cause's story through post updates and pictures.
A strong social media presence does require time and thought, but its result can be astonishing, like we have seen in viral campaigns this year, such as Captain Sir Tom Moore.
For donors who repeatedly donate, it is crucial to send update emails. Thanking them for their continuous support, and the positive impact their donations have on your cause.
By personalising your message to their history with your charity, it makes donors feel appreciated, leaving them feeling good and wanting to help in other ways. 
By segmenting your donor list, it gives you a better understanding of who you're talking to, enabling a deeper connection and more personal communication, leading to higher donor retention. 
Utilise data your donors provide
When a donor shows interest in your cause, they will provide personal information such as an email address, contact number or address, to learn more about your cause and stay updated.
It is crucial to understand how to take that data you're provided with and turn it into valuable information. When used correctly, it can assist you in understanding your donors' behaviour and habits, and how to utilise this in future campaigns.
With powerful tools such as CRM, Google Analytics, email and social media reports, learning more about your donors and following their donor journey is simple. You can see what topics they're interested in, whether they click on videos or images and where their journey ends, regardless of whether they donated.
Make giving easy 
To provide a better donor experience, making it easy to donate is key. This leads to higher donor retention, as they trust your cause to provide a frictionless process.
E-communication tactics such as emails should provide quick, instant donate buttons, taking donors straight to your donate page. Your donation page should be simple to navigate, with a minimal donation process.
Research has shown that trust in charities has decreased significantly since 2016, so it is essential to keep this page transparent, you should reiterate your mission and provide information on why donations are needed and what they mean for your cause. 
It is clear the way to communicate and connect with donors is changing. The pandemic has become a digital catalyst and allowed charities to discover and learn new ways to create a donor-centred strategy, through e-communication. 
By creating a personal and feel-good donor experience, you'll improve your donor retention rate and turn donors into valuable supporters, which is key to succeeding in your charity's mission.