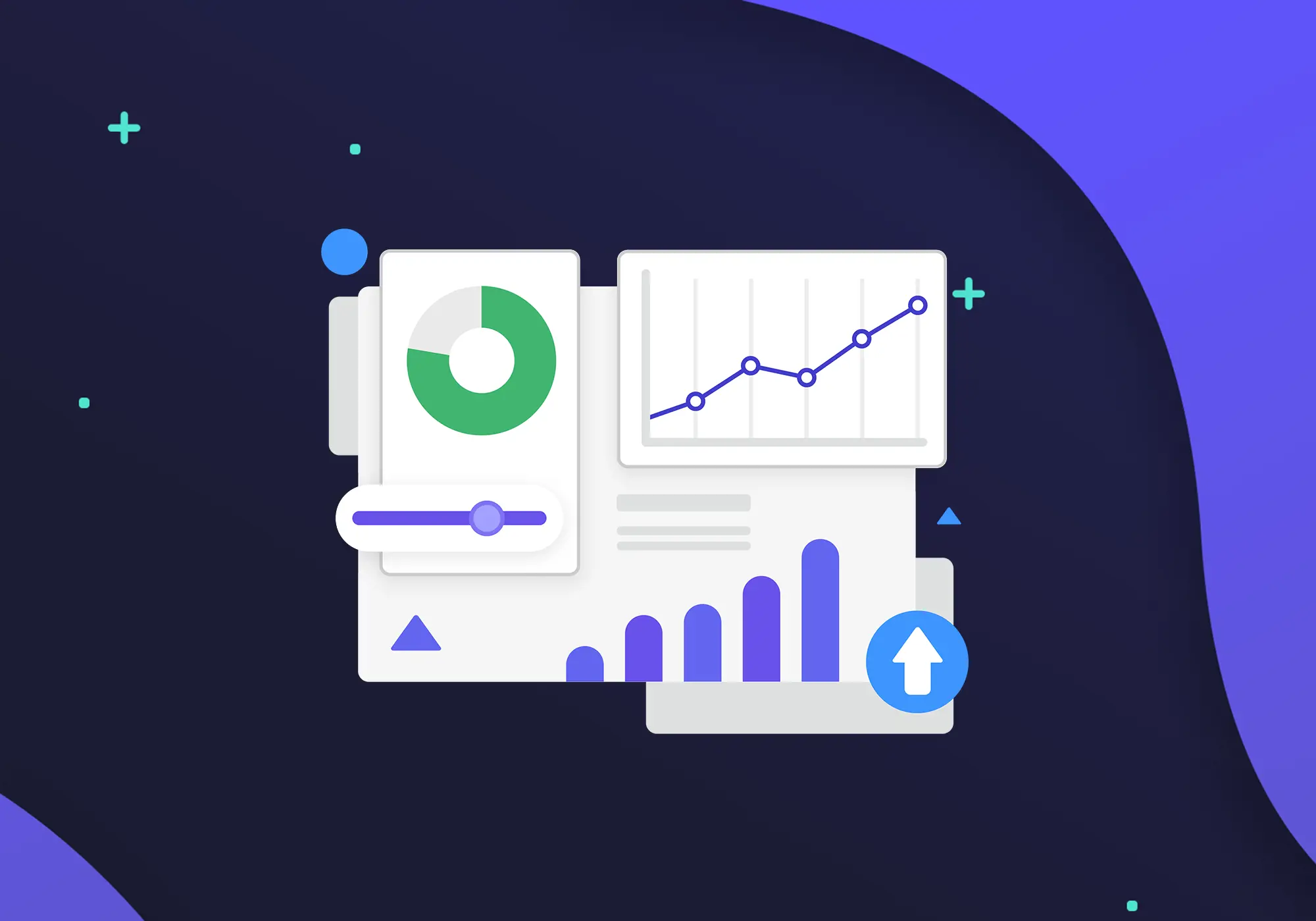 Every fundraising statistic and ounce of data is critical for a charity's success. We know different departments have different goals to reach, so their most important fundraising KPIs may differ.
However, three KPIs feed into future-proofing your organisation and helping your charity reach sustainability.
Here are our recommendations:
1. Focus on new donor retention
Retention is vital to ensuring the success and continued support hospices need. Charities know the importance of keeping existing donors and their value with their recurring donations.
But we've seen from our existing clients' data that there is a program gap for new donors. Data collected from our fundraising fitness test showed that in 2020 46% of annual fundraising revenue for charities came from new donors –that's nearly half of all revenue.
This happened in a challenging year for many, where existing donors' circumstances changed, meaning charities lost the current income they relied upon. Charities must prioritise new donor retention programmes to keep new donor income. 
2. Take note of giving frequency (i.e. the number of supporters committed to regular giving)
Charities appreciate all donations; however, charities need to take note of a donor's giving frequency. For example: if a donor provides a one-off donation of £10, you send them a thank you email, and then there is no follow-up, meaning this potential reoccurring donor is never contacted again; it's a missed opportunity.
Whether a donor gives once, twice or consistently gives every month, charities need to track their pattern. The donors that give regularly need to be nurtured and communicated with. If they have no communication, they'll likely start to feel unappreciated and stop giving. One-off donors also need to be contacted too.
An email newsletter thanking them for their donation should be sent immediately after their support is provided. But a follow-up email two weeks later should say thanks; 'this is how your donation is helping. Would you like to make more of a difference?
Set up a monthly contribution today.' Keeping them updated not only lets them know you appreciate their support but encourages them to do more by showing the positive impact they are making
3. Find out the average donation amount.
We always suggest that charities find out their average donation amount, as most charities do not ask for enough money.
Your data is a great way to decide your gifting levels. Most non-profits offer three options to give their supporters a choice that suits their budget. We usually see the three amounts as £10, £15 and £20; however, your average donation should always be the first option for supporters.
For example, if your average donation was £16, make that the first available option to donate, and go up from there. If people want to give less, there is an option to type in a specific amount.
We suggest increasing this amount because donors want to be prompted on how much they need to give to impact your cause. Asking for specific amounts, like in the example below, allows donors to see how their donation will help and is more likely to encourage them to support.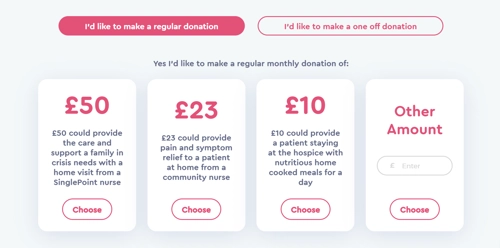 If you'd like to know more about your hospice's key performance indicators, get in touch with our expert team to chat today. 

Call us on 01925 755960 or email hello@dreamscape.solutions to book a fundraising fitness test.