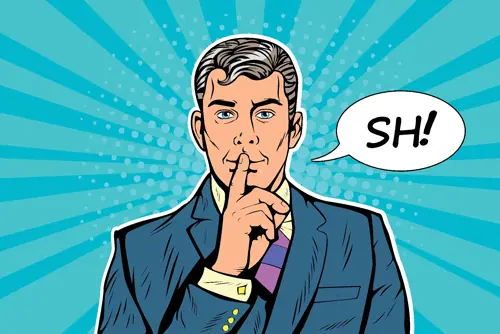 According to our analysis of UK fundraising, retention is the number one issue affecting NFP sustainability, with 8 in 10 donors ceasing to support the charity in year two. 
The question is, why should charities care and what are they going to do about the R-word?
Fundraising teams love the A-word
Donor acquisition. It's the same story, every year you work hard to reach and convert more supporters. The donor feels wholesome for giving, you feel great for acquiring their support. It's a win-win scenario.
Unfortunately, keeping up the pace is difficult, you may find yourself on a treadmill of sluggish headway year-on-year. In worse case scenarios even a gradual reduction in supporter numbers and revenue.
So where is all your blood, sweat and tears going?
Nett gains vs Nett losses
If you were to add 42% of new donors to last year's supporter numbers, you might think you'd be in the position to celebrate.
But if you look deeper, your elation might be short-lived if your attrition rate is 64%. This means more donors are leaving than your gaining, making an actual nett loss of 22% in donors.
If this is the case, your ship has a hole and no amount of bailing can stop you from sinking. You must find a way to stop the leak.
Finding a plug for the hole
In theory, existing donors should be easier to keep hold of than finding new donors. So why are so many charities suffering from below-par retention rates? 
The reality is that most NFP's do not have a donor journey and experience strategy for existing donors. They focus on the ask, rather than the follow-up relationship charities should be building with their donors.
Communications are often sporadic and lack personalisation. In short, donors don't feel loved.

Having a strategy in place for donor retention is fundamental for charities. Making existing supporters feel they have an identity and that they are appreciated is crucial to your charity's retention rate.
Your donor journey must focus on increasing engagement with existing donors, just as much, if not more than the experience for new donors.
Stretched resources
Asking your already stretched marketing and fundraising teams to put an arm around existing donors while they captivate new donors might be the straw that breaks the camel's back.
However, introducing technology and innovation can make a significant impact and streamline the amount of hand-holding necessary in those first donor relationship moments.
Modern websites should utilise marketing automation to support the donor experience, while on and off-site. 
Connecting your donor CRM database to your front-line digital services also means that you can start to personalise the donor journey for new and existing donors.
Reasons donors leave:
Donor receives no information on their impact.
Donor does not remember supporting.
Donor never received thank you for donation.
Donor experienced poor communication.
Donor felt other charities more deserving.
Four out of five reasons why donors do not continue to support a charity in year two are related to communication. 
Fundraisers need to ask themselves: "what difference would automated and personalised communications make to our retention ?"
By adopting technology and automating communications, donors experience the following customer service qualities, which in turn lead to improved retention rates:
Reasons donors stay:
Donor perceives charity to be effective.
Donor receives a timely thank you.
Donor receives opportunities to make views known.
Donor feels his or her involvement is appreciated.
Donor receives info showing who is being helped.
Boosting retention through innovation
Charities need to embrace and invest in technology to keep up with contemporary consumer expectations. Through a process of innovation, integration, and automation, NFP's can rapidly move toward hyper-personalised donor experiences.
By using a journey that focuses on what the donor needs to feel valued, it can create better engagement and result in a higher retention rate.
Innovate: Use experience platforms to manage front-line digital services.
Integrate: Connect your digital services to back-office donor CRM's.
Automate: Use automated communications to improve donor experiences.
Knowing your retention rates
If you are not aware of your charity's retention and attrition rates, don't worry, we can help. We are currently offering charities a free fundraising fitness test that measures all major fundraising KPI's and compares them to industry averages.
Book your free fundraising fitness test and digital impact assessment today, by contacting Dreamscape Solutions.