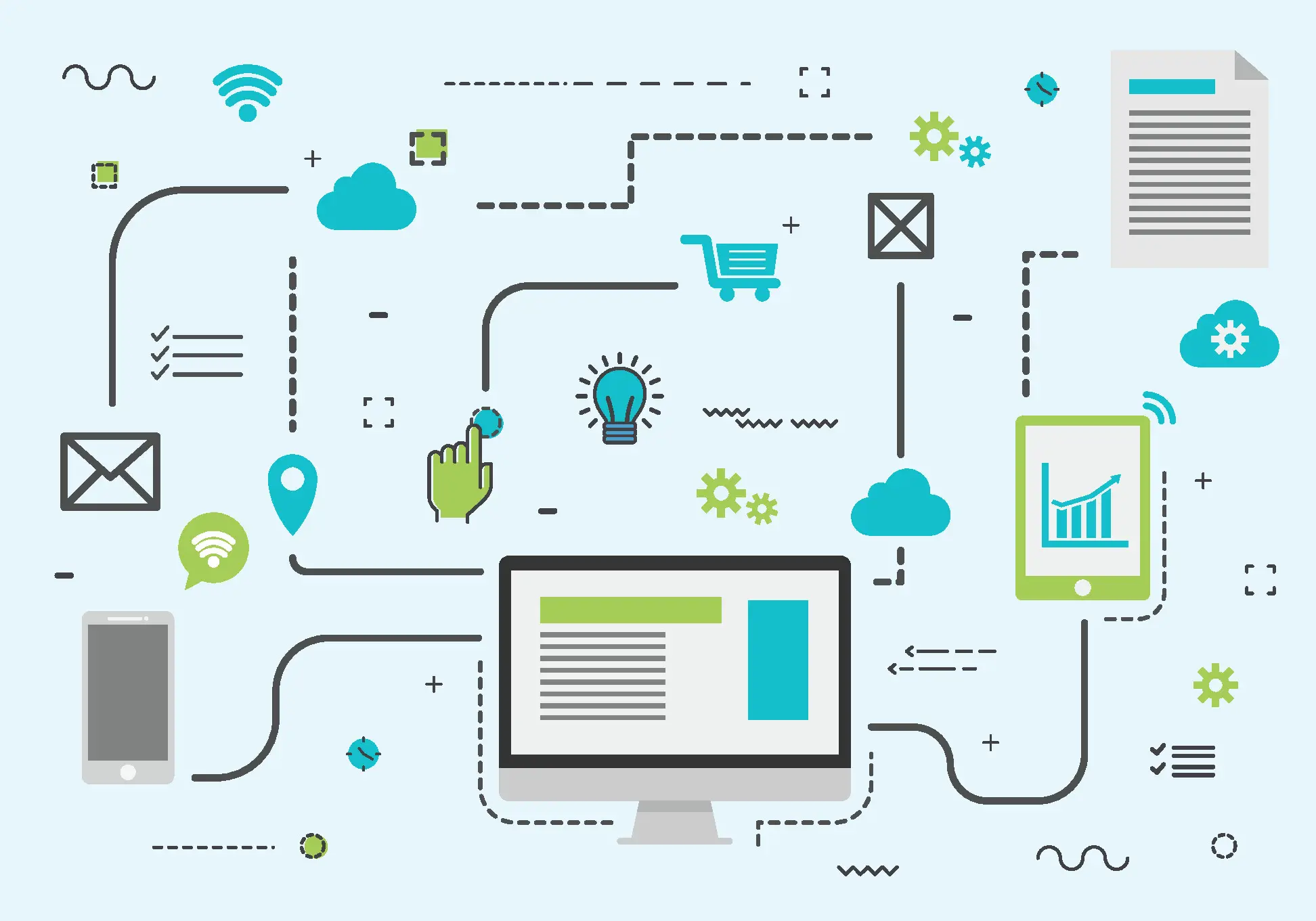 It's a term that gets bandied around a lot, but what does 'digital transformation' really mean?
To answer this question, we must first set the scene. Let's consider how technology has 'disrupted' how we engage with the world around us.
In particular, let's acknowledge how organisations that have embraced technology help us to achieve 'outcomes' in a more efficient and personalised manner.
Transforming your weekly shop
Take your weekly shop, for example. Supermarkets have 'transformed' how customers achieve their desired outcome by adopting 'digital technology'.
Shoppers can now order online and have it delivered when it suits them. This type of customer-centric service ultimately offers increased value and brand loyalty.
Admittedly this is a simple example; however, it clearly illustrates how an existing business model has undergone a digital transformation process to improve customer outcomes.
Failing to accept the inevitable
Accepting the importance of and investing in digital technology is not a luxury; it's a requirement for sustainability and survival.
Let's take Kodac as an example. In 1996 Kodac was amongst the world's most valuable brands, worth over £30 billion. By 2021, they had filed for bankruptcy.
It's undisputed that this monumental collapse came about because Kodac failed to recognise the significance of digital technology in their marketplace.
The list goes on with Blackberry failing to adopt touch screen technology and Blockbuster not realising the significance of streaming content.
While these examples are a long way from the day-to-day reality of most charities, they do underline the importance of adapting to change and understanding the value that technology can deliver both in terms of income generation and operational efficiencies.
What can digital technology do for charities
In a nutshell, digital technology can help you to achieve customer experience excellence.
Accept and realise that your website is the central headquarters of your digital fundraising. It must be accountable for income generation and responsible for delivering a first-class experience.
We have previously explored how charities should recognise that a donation is a transactional purchase and that a donor expects to receive an 'outcome'.
Delivering a personalising and intimate digital experience with each donor would transform and fast-track customer experience excellence.
By using technology to improve 'outcomes', charities can create online experiences that increase loyalty which ultimately leads to improved recurring income generation.
If you're not using digital technology to improve digital donor journey's, then you're not capitalising on the opportunity, and worse still, running the risk of losing their support.
Practical ways for charities to use digital technology
First and foremost, personalise the experience. You must identify and acknowledge the needs of each visitor to your website.
Digital experience platforms enable you to automatically identify if the visitor to your website is new or is a returning patron. Customise their journey depending on these variables to improve 'outcomes'. Our recent "Digital Assessment of the UK Hospice Sector" sector highlights the lack of DXP take up in the NFP sector.
Personally welcome and thank returning donors. Acknowledge their support, underline the difference they are making and express your appreciation for their help.
Digital technology can instantly check to see if the donor is signed up for recurring donations and can present suitable events depending on gender, age and occupation.
Automatically send birthday emails, notes of appreciation and impact statements to your existing donors illustrating the difference their support is making.
Take new visitors on a learning and on-boarding journey to improve trust and sign-up. Continually assess and improve this conversion rate to make your website accountable for performance.
These are just a few examples of how digital technology can help your donors to get more for their relationship with you, and how you can improve income generation.
Starting your journey towards digital transformation
Dreamscape is currently offering NFP charities a complimentary half-day workshop to quantify the impact a digital transformation project could achieve.
The following is a breakdown of the framework we go through with you to produce a business case and specification for the project:
Review your commercial targets for the next three to five years and explore how digital technology can support this vision.
Identify the distinct requirements for each target user group, map commercial opportunities and realise a strategy to manage performance continually.
Discuss and document functional requirements from each departmental stakeholder.
Identify critical data collection points and streamline how data is transferred to back-office CRM.
Explore the opportunities marketing automation could realise for each target user group.
Assess the financial improvements available to e-commerce and payment processing.
Evaluate suitable website platforms to deliver your digital vision.
Draft anticipated KPI's and reporting frequency that key stakeholders would require to quantify performance.
Evaluate the requirement for ongoing digital training and support.