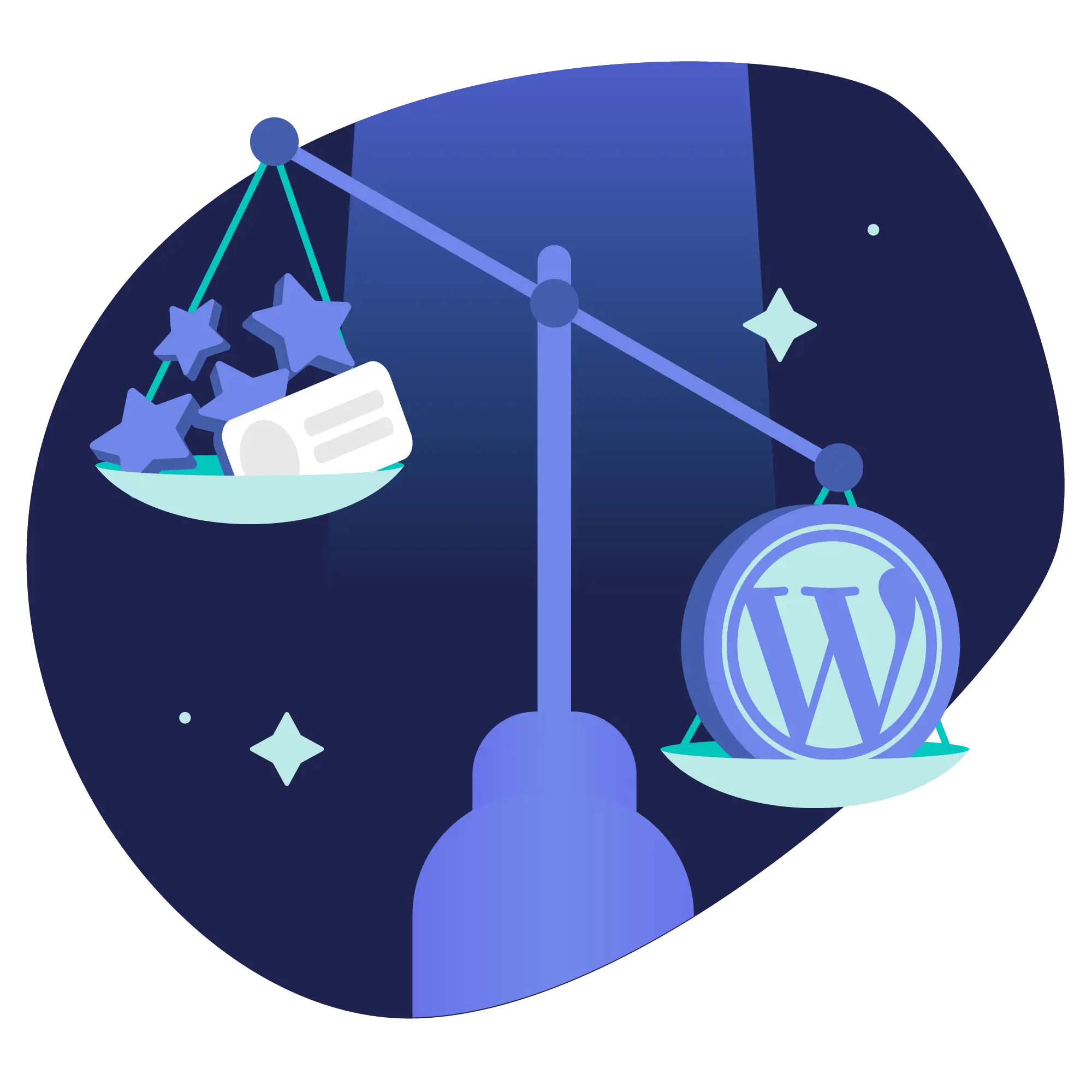 Why is WordPress so popular?
In a nutshell, it's simple and free. WordPress can be installed, rolled out, and have you publishing content in less than 10 minutes.
This makes it a popular choice for many digital agencies because it reduces development time and lowers skill thresholds, offering a proportionally high markup ratio.
Due to its simplicity and ease of use, WordPress is also popular with marketing personnel who feel at ease publishing content through its intuitive interface.
Why worry about WordPress?
First created as a basic publishing platform for casual bloggers, WordPress' simplicity and open-source nature has meant that anyone can modify and extend its capabilities further.
Here lies the problem. WordPress relies on third-party plugins to extend its functionality from a blogging platform to a business solution.
While you may appoint a specific digital agency to create your WordPress website, you're soon left with a system bloated with third-party extensions which rarely come with quality assurances or professional indemnity.
Should you feel vulnerable?
If you Google 'WordPress vulnerabilities', you'll be supplied with over 15 million results. That's because WordPress is the most hacked platform in the world.
Some of the vulnerabilities arise from its core system, which to be fair is patched and updated regularly. However, it's often the third-party plugins, which offer no assurances over security compliance, that hackers abuse.
From basic SEO to more complex eCommerce plugins, every third-party extension used exposes your organisation to risk and security vulnerability.
Further reading on this matter:
Are you risking your reputation?
Charity websites often collect sensitive data from supporters and service users, not to mention money, which is why data officers are so meticulous regarding privacy policy compliance.
It's important for charities to demonstrate they treat data with due care and attention, helping to present a brand quality that can be trusted and relied on.
Why then, risk your reputation by relying on a raft of dubious third-party vendors who offer no assurances of ethical standards, indemnity, or security compliance?
Perpetual patching
Those charities aware of the precarious position a WordPress website leaves their organisations in, are often left in a state of perpetual patching, constantly racing and paying for security updates.
What once might have appeared to be a simple and free platform soon transforms into a cauldron of third-party plugins that continually undermine brand reputation and data security.
So, is WordPress right for your charity?
For start-up and fledgling NFPs WordPress is a good fit, offering a cheap and quick way to get online.
Once a charity reaches the stage where it's actively requesting data and donations from visitors, WordPress (or perhaps more specifically, the third-party vendors) offers little assurance of credibility or compliance.