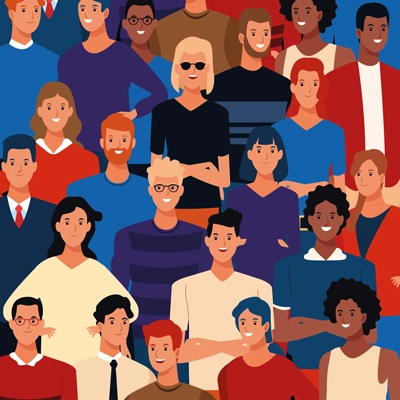 Let's, for a moment, consider that a donation is a transactional purchase. At the deep-rooted core of people's reasoning behind donating is that they are buying a "feeling".
People want to feel that they are making a difference. Feel more connected to their local community. Feel that they are tackling social injustice and inequality. Ultimately, we want to feel good about ourselves.
If we can acknowledge that a donation is a purchase, then NFP's can focus on service delivery and customer experience excellence. Which, in turn, leads to increased loyalty (and you can probably see where this is going), resulting in increased recurring income.
The 6 Pillars of Customer Experience Excellence
According to KPMG Nunwood, there are 6 proven pillars that underpin customer experience excellence (https://www.nunwood.com/excellence-centre/the-six-pillars/).
Personalisation
Integrity
Expectations
Resolution
Time and effort
Empathy
Their research concludes that organisations who incorporate these qualities into service delivery achieved 7x revenue growth compared to those that did not. On that basis alone, it makes sense for NFP's to take note and consider implementation.
Preparing for personalisation
To deliver a personalised digital experience, you're going to need to join up customer data across as many touchpoints as possible. As an essential requirement, you'll need to connect your donor CRM to your website through a process called integration.
By doing so, you're sharing data between your day-to-day fundraising activities and your donor's online activities. Recording and understanding their behaviour is going to help you create insights and deliver your personalised customer experience.
It's also going to increase your opportunities to record and understand what each donor wants from their relationship with you and guide your marketing activities to saying the right things to the right people.
Delivering a personalised digital experience
Giving a personal experience on your website and email campaigns involves the continual demonstration that your charity explicitly recognises and understands each donor and adapts their experience accordingly.
Individualised attention makes the donor feel valued and builds an emotional connection, and let's not forget that donors are buying "feelings" after all.
Some examples of personalisation that can be delivered through your website:
Greet me (Welcome back Catherine)
Show me you know me (Thank you for visiting our store last week)
Recognise our history together (You have kindly donated £672 to us this year)
Make me competent (Have you read our latest blog on successful fundraising)
Surprise me with something relevant (We thought you might be interested in attending an event)
Understand my needs and circumstances (We're so grateful for your continued support in the name of your late husband)
Transform now for a sustainable future
There's a reason that the biggest companies in the world are racing toward personised automated customer experience programs. Rather than a short-lived craze, this is about survival and sustainability.
The pursuit of operational efficiency and service delivery excellence is what defines successful businesses and NFP organisations need to keep up with the game.
Investing in digital technology may seem like an immediate cost impact. Still, senior leadership teams need to understand that a comprehensive adoption of technology will yield sustainable success for the future.