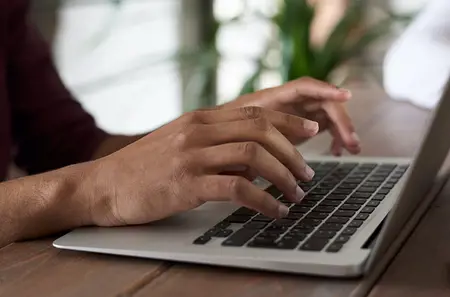 We all know personalisation is a great way to get consumers to sit up and listen to your message. Many companies are seeing the benefit of introducing it into their communication, but it's slowly evolving into the next step, which has been labelled "hyper-personalisation".
What is hyper-personalisation?
It's about taking a visitor's data and leveraging it to the highest level possible. By using real-time data, the goal is to deliver more relevant content and a unique service to each individual user. The end result should match a customer's preferences specifically and give them a custom-made experience they engage with. 
But why should charities be focussing on it? We've listed the key benefits below: 
Provides a better experience
Marketing fatigue is a real thing; consumers are constantly bombarded with message after message encouraging them to do something. Often with no real thought for their individual needs or communication. But hyper-personalisation allows organisations to speak directly with their supporters in a customised way.

By using the data your donors give you when they sign up to your email newsletter, make a recurring donation or another activity, organisations can deliver a data-driven personalisation program. Marketing your organisation in this way makes messages more effective.

They're more likely to open an email that says 'Hi, Sarah. Thank you for donating £15 last month. Your donation helped this family get fresh water' with an image of the family. Sending generic messages to all donors won't instil emotion or loyalty for your charity's cause. 
Delivers more relevant content
But hyper-personalisation is so much more than inserting a user's name into an email. It's about using that data, and learning what your visitors want and giving them more relevant content they're likely to engage with. 

For this reason, hyper-personalisation can improve the donor experience and help charities adopt a more supporter-centric mindset. Tailoring relevant content that reiterates their actions enhances their loyalty towards your cause and shows your donor you care about them and their individual contribution. Which will encourage recurring donations and a long-lasting relationship too.
Increases donations
We all sit up and take notice when someone says our name; it drives action for us to respond. Charities can use it to their advantage by tailoring messages in email subject lines or when the specific user visits the home page.

By investing in hyper-personalisation, it allows supporters to think your organisation cares about their individual donor journey. Nurturing a personal relationship with your donor breaks down the barriers that are often felt in charity organisations. Saying thank you, keeping donors up-to-date with what your charity is doing and even giving them a call is all part of securing future donations.

In short, by creating an emotional bond, the donor feels a part of your mission and wants to help. Whether it's a new donor or existing one, using personalisation will help you achieve sustainable fundraising.

Hyper-personalisation is essentially an automated self-learning programme that meets the needs and wants of your customers. If charities adopt it, they can truly take their supporters on an excellent donor journey that will leave them wanting more, alongside encouraging a pool of new donors too. It shows that your charity truly cares about them and their contribution.