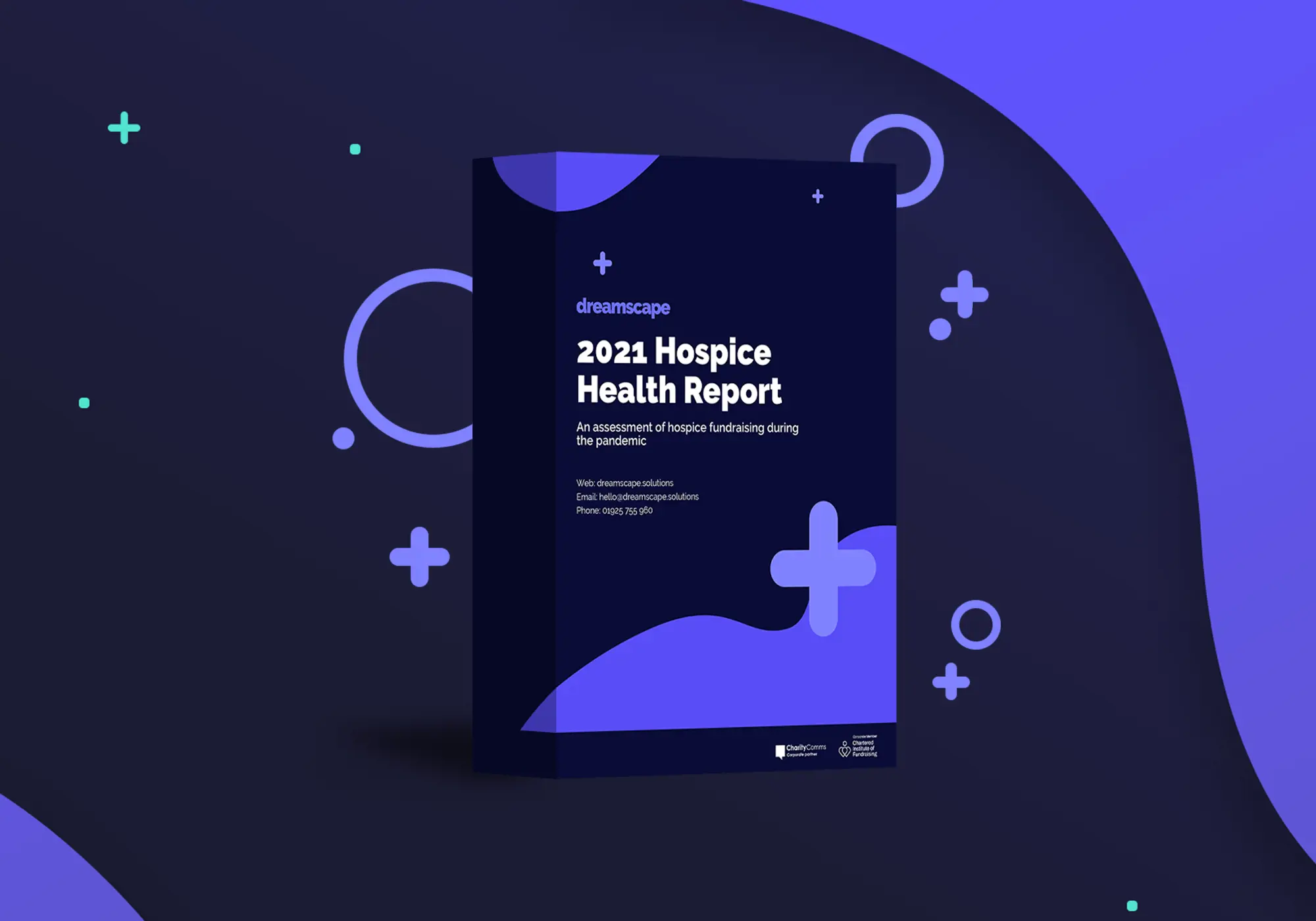 Comparing 2019 to 2020 FFT findings. The effects of the pandemic on the hospice sector.
Overall donor acquisition down -12%
New donor acquisition has been significantly affected and is down -16% compared to pre-covid rates.
Interestingly, income from new donors is only down -1%, indicating that while Hospices have struggled to generate new supporters, those acquired have understood the sector's challenges during covid and were prepared to give more. In short, hospices have struggled to get in front of new supporters but have improved impact education for new donors.
The same can be said for recaptured donors. Compared to 2018, hospices have increased the success of their lapsed donor re-engagement strategies by 16%, increasing revenue from recaptured donors by 12%. This will undoubtedly be due to crisis appeals during covid and a more liberal approach to re-engagement policies and strategy.
Overall donor retention rate down -10%
The number of new donors retained and the income from these donors are both down by -28%.
In summary, only 13% of new donors acquired in 2019 continued to support hospices in 2020. 
It's fair to say that new donor retention has traditionally been the Achilles heel for the NFP sector. The lack of action around improving value exchange and failing to meet contemporary expectations has hit hard when the populous sought to reduce outgoings during the pandemic.
Repeat donor retention is down -20% too, which is three times the change the sector has traditionally experienced since 2016. 
This indicates that many core supporters have withdrawn their monthly donations during covid, undoubtedly looking to weather the storm. However, this highlights a need for the sector to not become complacent with regular givers and must continually nurture relationships and communicate the impact of their ongoing support.
Larger gifting is down -27%
The number of donors gifting more than £250 in a year has reduced significantly during the pandemic, undoubtedly due to canceled fundraising events.
Income from significant donors (corporates and more affluent donors) who gift more than £5,000 in a year is also down -15%.
This has placed more importance on income from higher frequency smaller gifting, which has remained steady throughout the pandemic. 
As many hospices struggle with processing large volumes of giving data, care should be taken to streamline gift processing if the sector becomes reliant on appeals and ad hoc donations.
Observations indicate that the industry has become overly dependent upon the generosity of a small number of affluent donors over the last five years. During covid, this support has waned.
The data suggests that hospices should continually seek ways to balance income across the spectrum of donor values, improving value exchange relationships with all donor types while streamlining internal processes to deal with the potential mid-long term trend to high-volume, low-value fundraising.
Less than 10% of donors are committed to monthly giving
Until the pandemic, the sector had slowly but surely raised the number of donors subscribed to regular giving.
Unfortunately, this rate has reduced by -6% during covid, meaning that for the first time since 2016, less than 10% of donors are committed to monthly gifting.
Proportionally, regular givers are three times more valuable to hospices than 'regular' givers. 
This suggests that hospices should seek ways to improve education on the importance and impact of monthly giving, increase the prominence of this form of giving to being the primary form, and overhaul the experience presented to donors considering regularly donating, which is often convoluted and confusing for many donors.
For every £100 gained, £149 was lost through attrition during the pandemic
The challenge of acquiring new donors coupled with existing donors tightening belts or revoking support had led to 33% lost revenue.
For every 100 new donors gained during the pandemic, 126 were lost through attrition, constituting a 21% loss in active donor numbers.
Since 2017, hospices have faced a net deficit in revenue and donor numbers each year due to attrition, so this trend is nothing new. Instead, the situation has been exacerbated by the pandemic.
These findings highlight a fundamental need for the sector to re-evaluate donor stewardship strategies and meet the ever-increasing expectations from a digitally-driven populous.
These findings highlight opportunities for the industry to change the status quo and move toward a digital-first customer-centric mindset approach to the future.
Special thanks
Many thanks to the hospices that participated in the fundraising fitness test this year:
Accord Hospice, Blythe House, Dorothy House, Heart of Kent Hospice, Highland Hospice, Hospice In The Weald, Kemp Hospice, Kirkwood Hospice, Pendleside Hospice, Primrose Hospice, Rossendale Hospice, Rowcroft Hospice, Sobell Hospice, Springhill Hospice, St Cuthbert's Hospice, Durham, St Gemma's Hospice, St Helena Hospice, St Leonards, St Luke's (Sheffield), St Mary's Hospice, St Peter's Hospice, St Rocco's Hospice, St Teresa's Hospice, Teesside Hospice, The Prince of Wales Hospice, Wakefield Hospice and Willow Wood Hospice