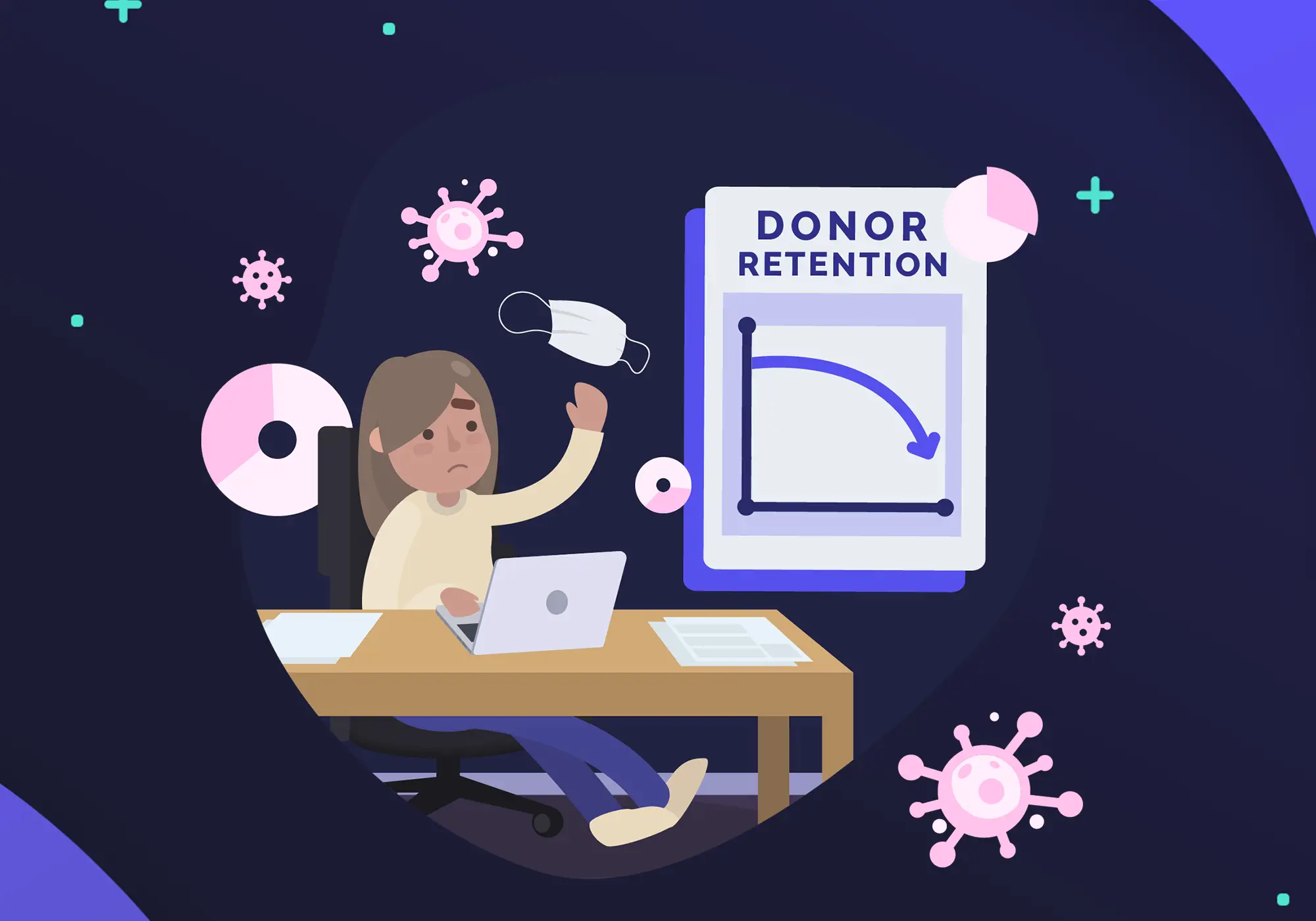 Generous furlough schemes, work-from-home policies, and a lack of opportunities for consumer spending (apart from wine from the supermarket) meant the population had healthy levels of cash to give.
Even with face-to-face mass participation events written off during the pandemic, many hospices experienced income growth in certain areas due to the heroic efforts of their fundraisers. Challenges and successes aside, since emerging from the haze of Covid, statistics from the sector indicate a decline in revenue over the last eighteen months.
With the UK economy hurtling into a cost-of-living crisis, fundraisers face further challenges and change again.
In terms of expendable cash, the tables have been turned. Households are now watching every penny, and economists suggest that the worst is yet to come.
The world isn't going to stop revolving, and Netflix isn't going out of business anytime soon, but consumers are now scrutinising the value of any expenditure.
To respond, hospices must find ways to deliver highly rewarding value exchange relationships with new and existing donors to ensure their support is retained and optimised.
The hangover effect of Covid
During the pandemic, many fundraisers locked their GDPR officers in the cupboard, plundered the war chest of donor data and ran high-impact crisis appeals. It worked. People responded and gave generously.
The trouble is that emergency appeals are unlikely to bear such a bounty this time. In fact, fundraisers may suffer the consequences of their previous successes if they fail to deliver strong value exchange with donors. It's never too late to change, though.
Weathering recession through retention
Now, more than ever, retaining support will be critical. As supporter experiences drive retention, it is imperative that Hospices set out to achieve customer service excellence.
Not only will this approach help to weather the cost-of-living crisis, but it will also stand Hospices in good stead for long-term sustainability.
Blackbaud's 2022 report states, "improved supporter experiences help grow a community of engaged and loyal supporters that will continue to rally for your cause".
Benefits of improved support experiences include:
Improved engagement and participation
Elevated loyalty and longer supporter lifecycles
Higher gift values
Increased giving frequency
Ways to improve supporter experiences
1. Effective thanking
As obvious as this may be, timely and effective thanking is the number one way to improve satisfaction levels for supporters.
Funders should review existing thank you processes and seek ways to improve the celebration and acknowledgement of givers.
How long does a thank you communication take to land with the supporter?
Is the communication successfully received, or does it land in the junk folder?
Has the communication been optimised? Is it the best it can be? 
What do supporters think of your thank you?
2. Feedback surveys
Yes, asking your donors what they think of you is a great way to improve their overall experience. It shows you care and offers invaluable feedback on what's working and what needs improvement.
Feedback surveys shouldn't be ad hoc or annual; they should be built into your post-donation stewardship comms and run around the clock.
Keep surveys short and sweet, focusing on the key metrics important to the donor and remember that what you discover now will continue to change; people's opinions are changing as quickly as the environment.
3. Supporter journeys and personalisation
Saying thank you and asking what the donor thinks of you is just the start. Continuing the experience with further personalised communications for each donor's classification is essential.
For example, sending the same post-donation communication to donors who gave 'In Memory' or through an event would miss the point entirely.  What's important to these donors and what motivates them to continue their support will likely be completely different.
Consider then defining multiple supporter journeys based on their actions. Avoid over-segmentation too soon. Get the fundamentals of core supporter classifications right first before adding further nuances.
Implementing donor experience excellence
To increase retention, Hospices must improve the quality, quantity, and relevance of communications to supporters post-donation. However, implementing improved stewardship strategies might seem unachievable with limited personnel.
The answer is to achieve change through innovation and to program automated actions based on constituent variables stored in your donor CRM platform.
Your website can be an invaluable tool for delivering such automation. By connecting it to your CRM system, your website can become the hub of supporter experience excellence, not just during the initial donation process, but thereafter.
Summary
The average new donor retention rate in the Hospice sector is 18%, which means fewer than 2 in 10 first-time supporters will continue to support a hospice.
The hard work and effort required to find new supporters during the cost-of-living crisis is not to be underestimated. Therefore, retaining that support and nurturing improved yield through a mutually beneficial relationship is critical. Not only will this help to maintain income levels during the economic crisis, but it will also help hospices to emerge stronger and with the capacity to grow.