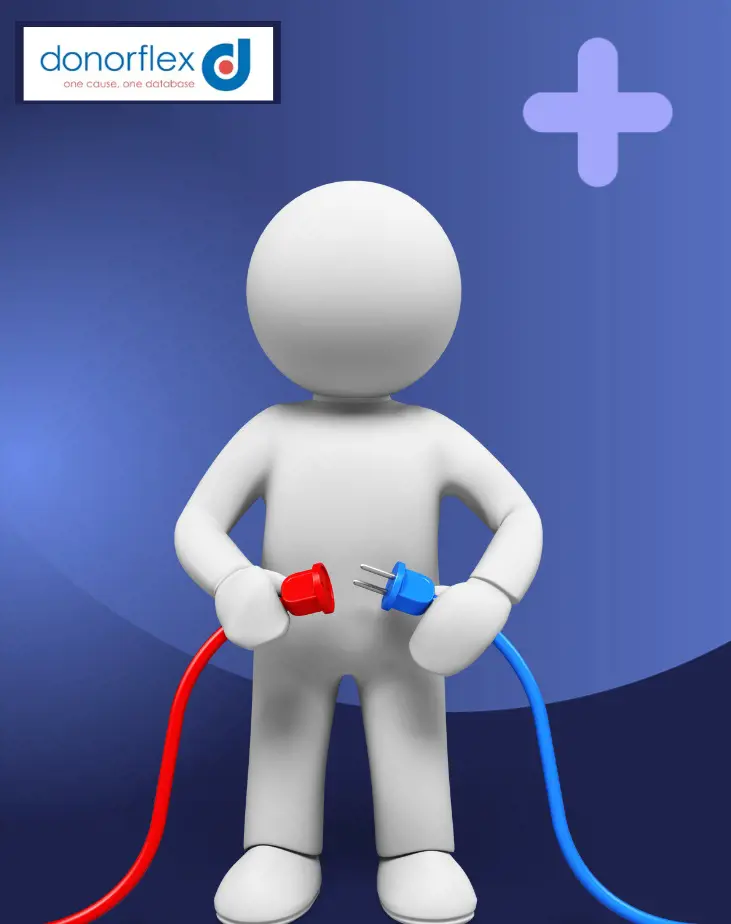 This partnership redefines donor management for nonprofit organisations using this CRM, delivering features and benefits that promise to elevate efficiency, engagement, and impact.
What does this mean for charities using Donorflex?
Streamlined Data Management
One of the standout features of this integration is the seamless data synchronisation between hapi and Donorflex CRM; data flows securely in real time, effectively ending the days of manual data entry. Gifts, event registrations, and merchandise orders are now automatically imported, reducing the administrative burden on nonprofit teams. This streamlined approach empowers nonprofit professionals to focus on what truly matters—connecting with donors and building relationships.
Enhanced Fundraising Results
The integration doesn't stop at data management; it optimises fundraising efforts by improving yield per transaction. Each transaction is gracefully handled, ensuring nonprofits get the most value from every donation. With customisable data mappings, automation becomes a reality. Our Integrations Manager adapts to your unique CRM setup, creating a more efficient and productive fundraising ecosystem.
Real-time Insights for Personalised Engagement
Donor behaviour analysis is at the heart of successful donor engagement. Thanks to our Donorflex API integration, nonprofits can dive deep into donor behaviour in real time. Organisations can craft more personalised and timely interactions, enhancing donor stewardship. There are no more delays in your stewardship processes; your responses are agile, responsive, and tailored to your supporters' needs.
Swift Decision-Making
In the world of nonprofits, decisions often hinge on the latest data. The real-time data flow provided by this integration ensures that decisions are based on the most current and accurate information. Swift decision-making becomes a breeze, allowing nonprofits to respond promptly to opportunities and challenges.
A Transformative Step for Nonprofits
Our integration with the API reshapes how Donorflex nonprofits manage their donors, streamline their operations, and ultimately fulfil their missions. This partnership promises to maximise your nonprofit's potential, making connecting with donors easier than ever.
The future of Donorflex nonprofit management is here, and it's brighter than ever.
Get in touch to learn more about how our Donorflex integration can work for you.
To find out more about our hapi platform, click here.