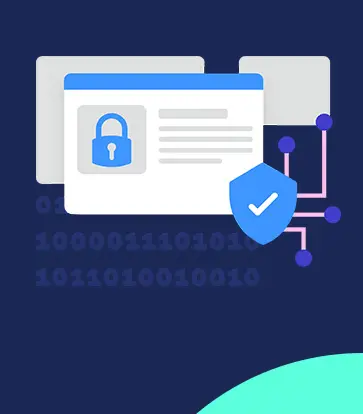 If you are familiar with our fundraising fitness test service, you'll know that donor retention is a major pain point for charities. In fact, low retention rates are the number one culprit for a stagnant sector struggling to keep up with increased overheads, which, let's face it, are here to stay.
In the UK, less than two in ten first-time donors will support the charity again.
To improve donor retention rates, charities must deliver post-transaction experiences to their donors that help form strong and long-lasting value exchange relationships, which admittedly is easier said than done.
Setting the scene.
Before we discuss the numerous challenges that charities must overcome to start improving retention, let's first set the scene:
As consumers, we're constantly assessing value and experience. If you go to a restaurant and have a bad experience, you won't return and probably tell a few people about it too. If you ordered something online, but delivery was slow and the packaging tarnished, you won't buy from them again either.
The same subconscious value assessment applies when donors gift to a charity, but this time there is no exchange of a tangible item or produce. There is no food presented, no item in the post, just a void in their bank account where their money used to reside.
This lack of a tangible transaction puts charities at a notable disadvantage when trying to deliver customer experience excellence and further underlines the need to deliver a post-transaction experience that meets the supporter's expectations.
Why donors stay or leave.
Attrition reasons:
Donor receives no information on their impact.
Donor does not remember supporting.
Donor never received thank you for donation.
Donor experienced poor communication.
Donor felt other charities were more deserving.
Retention reasons:
Donor perceives charity to be effective.
Donor receives a timely thank you.
Donor receives opportunities to make their views known.
Donor feels his or her involvement is appreciated.
Donor receives info showing who is being helped.
Implementing stewardship.
To provide donors with an experience that drastically increases the likelihood of recurring participation (i.e., implement a stewardship strategy), charities first need to overcome two main challenges:
Activating critical data faster
Getting donor and gift data moving through your organisation quickly is key to delivering a fast and effective post-transaction stewardship process.


Capturing communications consent
Without gaining authorisation from donors to communicate with them, you're completely hamstrung and unable to provide any digital information about their impact.
Anyone interested in tackling item number one should have a look at our 'Integrations Manager' system, which transfers data between donor data capture points and your CRM system in real-time, automating the entire process for you.
Item number two, capturing consent, is a little trickier, unfortunately.
Getting your head around GDPR and PECR.
All fundraisers know about GDPR legislation, but many are less well versed with the Privacy and Electronic Communications Regulations, or PECR.
While GDPR lays the foundations of data privacy laws, it is further embellished and strengthened with additional layers of regulations, and PECR is one of the most important to understand because it relates to sending people emails (the most cost-effective and environmentally sustainable form of stewardship comms).
Specifically, PECR states that: You must not send electronic mail marketing to individuals unless:
They have specifically consented to electronic mail from you (explicit opt-in); or
They are an existing customer who bought a product or service from you in the past (soft opt-in), and you gave them a simple way to opt out when you first collected their details and in every message you have sent (NB donations are not currently covered by this exemption).
It's important to understand that soft opt-ins do not currently apply to donations. So, while commercial organisations can benefit from soft opt-in communications, charities currently can't.
New legislation may open opportunities.
A new bill currently under review by the UK Parliament (https://bills.parliament.uk/bills/3430), proposes that the soft opt-in exemption will be extended to non-commercial organisations, covering where the direct marketing is:
Solely for the purpose of furthering charitable, political, or other non-commercial objectives
Details have been obtained during a recipient expressing an interest or providing support.
Where the recipient is given a clear and simple means of objecting to direct marketing at the point their details were collected and in every subsequent communication.
This new bill would be game-changing for the NFP sector and open significant opportunities to converse with their supporters within the boundaries of data protection law.
It's unclear how long this new bill will take to go through Parliament and, indeed, if its proposed changes will be accepted. So, for now, charities still need to approach capturing consent carefully.
How well are you capturing consent?
For the time being, charities are constrained to only send email communications to supporters who have provided explicit consent.
It is therefore highly recommended that you review your data capture points, and in particular your donation processes, to ensure that you are giving yourself the best possible chance of collecting explicit consent.
Take time to consider if you are:
Effectively highlighting the importance and benefits of opting into communications
Educating the donor that they can change their consent options at any point in time
Actively requesting the donor to Opt-in or Opt-out, or can they bypass consent entirely
Making consent a separate stage in the checkout process or bundling it in with general data capture screens
Assessing consent capture
To investigate how effective charities are at capturing consent, we carried out an analysis of fifty charity websites. The results are rather interesting:
100% of charity websites require the user to consent to cookies.
Only 43% of charity websites required the user to Opt-in or Opt-out of communications consent when making a single donation. The other 57% of websites allowed a donor to bypass consent options completely.
Only 34% of websites required the user to Opt-in or Opt-out of communications consent when setting up a regular donation. The other 66% of websites allowed a donor to bypass consent options completely.
Summary and action points
We know that retention is a crucial KPI for effective and sustainable fundraising. We also know that providing a great post-transaction experience is the best way to improve retention rates.
Finally, we know that unless you harvest explicit consent from donors, then your opportunities for stewardship are severely diminished.
Take time to form a small focus group to review your consent capture experience and identify ways to improve Opt-ins.
Benchmark current explicit consent rates and measure the changes in performance based on your updates.
Continually strive for optimum levels of consent Opt-ins to drive your retention KPIs higher and higher.