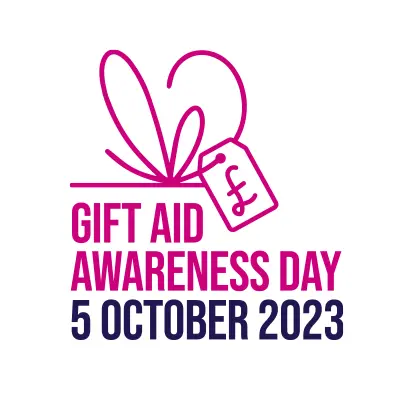 Gift Aid is a powerful tool in the arsenal of charities, allowing them to claim 25p for every £1 donated by UK taxpayers. However, the challenge lies in encouraging supporters to take that simple but vital step of ticking the Gift Aid box. Here, we explore how charities can leverage technology and digital solutions to boost Gift Aid sign-ups.
1. Simplify the Process
First and foremost, the key to increasing Gift Aid sign-ups is to make the process as easy and user-friendly as possible. Your online donation forms should prominently feature the Gift Aid option, and the process should be streamlined and intuitive; A single-click solution can significantly increase conversion rates.
2. Transparency and Impact
Don't just stop at asking donors to tick the Gift Aid box; educate them on what Gift Aid is and how it impacts them without complicating the user experience. Present the difference Gift Aid can make to their donation in a clear and compelling way. For example, consider a message like "Adding Gift Aid increases your donation amount from £10.00 to £12.50 at no extra cost to you!" If donors seek more information, provide a helpful link like 'Need help understanding Gift Aid?' that opens a pop-up or directs them to a dedicated information page (in a new tab, to not detract from the donation process!).
3. Stewardship
Use your website and digital channels to provide transparency about where the Gift Aid funds go. Share regular impact reports to thank supporters and showcase how Gift Aid contributions have made a difference in your charity's projects. Share this information with both opted-in supporters who declare Gift Aid and those who do not. Demonstrating the tangible results of contributions can motivate more supporters to participate.
4. Data Driven Insights
Digital technology enables charities to create personalised communication strategies. Use data analytics to understand your donors better and tailor your messages accordingly. Send targeted emails to supporters who have not yet signed up for Gift Aid, explaining the impact and how it can amplify their contribution to your cause, segmented based on their giving motivations.
In conclusion, the potential of Gift Aid is immense, and with the right digital strategies in place, charities can unlock this power to maximise their impact. By simplifying the process, providing transparency, practicing effective stewardship, and engaging in personalised communication, charities can boost Gift Aid sign-ups and ensure that every eligible donation is optimised.
On this Gift Aid Awareness Day, let's harness the full potential of technology to transform the charitable sector and utilise the funding opportunities that Gift Aid can offer.