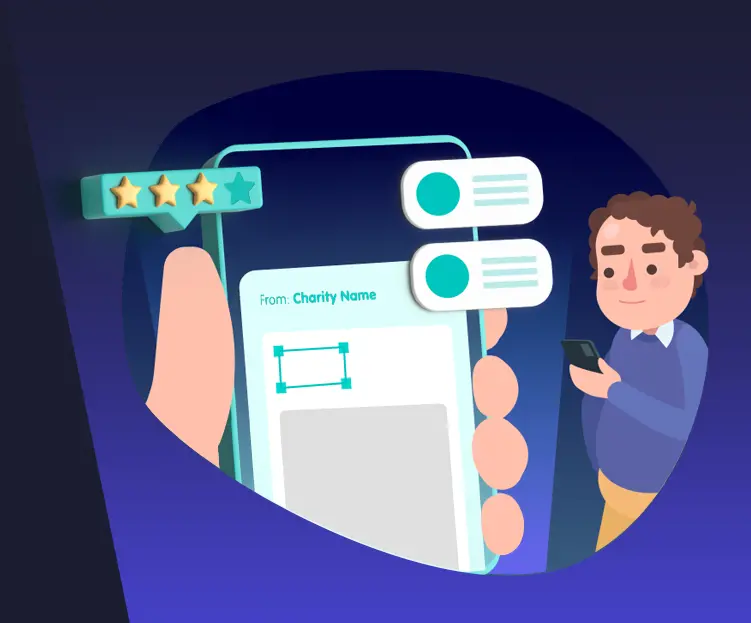 While outsourcing this crucial stage of a donor journey may seem easy and straight-forward to many fundraisers, it is often questionable whether supporters share that positive experience.
In this article, we look at how sending donors off to third-party vendors can often be disruptive and confusing for supporter experiences and how this could erode your brand trust
Is your brand really in the spotlight?
Many third-party donation vendors suggest that they put "your charity front and centre of your fundraising" and prioritise "your brand in the spotlight to boost donation", but is this a true reflection of your brand exposure, and more importantly, is this what your supporters think?
A typical third-party donation landing page allows a charity to insert its nam
e and logo once, along with the ability to change the colour of a few on-page elements. After that, the whole brand experience is more focused on the vendor.
One example we looked at displayed its brand name four times on the first donation landing page (five if you include the web address / URL). Meanwhile, the charity's name is displayed once, with just a small box area for its logo.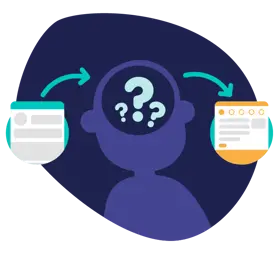 Helping to build relationships with donors?
Many vendors say that they offer "branded donation pages that match your charity's look and feel to help build relationships with donors", but is that really what's happening? In what manner do third-party vendors believe that their donation page is helping you to build relationships with your donors?
Are you building trust with supporters by sending them to another organisation to submit their private information and banking details, or are you eroding their faith?
Does this process clarify or confuse donors regarding whom they are providing highly sensitive information? Confusion leads to uncertainty, eroding confidence and trust in any relationship.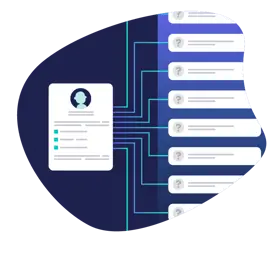 Crystal clear consent capture?
There is no doubt that using third-party vendors muddies the waters with donors about data privacy and their communications consent.
For example, a typical vendor donation page will state the following when capturing consent preferences from donors:
"We'd love to keep you up to date with our projects and fundraising activities. Please let us know if it's okay to contact you. We'll never share your data."
Followed by a required tick box stating:
"I have read and agree to the Vendor's terms & conditions, privacy policy and understand that the charities I donate to may receive my contact details."
Firstly, who is "We" or "Us"? To whom is a donor providing consent at this stage? Is it clear, or does this increase uncertainty with supporters?
Then it is stated that "We'll never share your data", but is this referring to the charity or the vendor?
If it is interpreted that the charity makes this promise, trust is likely to be eroded because the data is being collected and shared with the vendor.
Suppose it is interpreted that the vendor makes this promise (it is their terms, conditions, and privacy policy that a donor must adhere with to complete the donation). In that case, confusion arises because the charity "may" receive their details.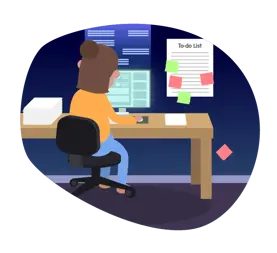 A low-cost solution?
While £40 per month to outsource your donation processing might seem like a good deal, what are the hidden costs of using a third-party vendor?
We've already covered points around the likely erosion of trust with donors, which no doubt leads to higher abandonment rates, but what about additional data administration and subsequent delays to stewardship journeys?
Enthuse, Just Giving or any other third-party vendor are collecting data on your behalf, but what then? What services do they provide to fast-track the ingestion of this data into your systems?
The reality is that your charity will now need to manually convert, check, and input this data into your own CRM. Given that resources are already stretched, where is this critical process on the priority list?
Who will be responsible for merging this data, and how often will they need to complete this arduous task? Delays in ingesting data to your CRM only extend the time to deliver meaningful stewardship communications, which directly affect donor retention and attrition rates.
Popular with your donors?
It's well documented on Trustpilot that many supporters are both confused and irate about additional service fees stealthily taken by vendors during the donation check-out process.
Some vendors practise a "tip" strategy that automatically adds a robust percent of a gift amount to their take from the transaction unless the donor goes to the trouble of nullifying this fee.
Labelled loosely as "Your generosity can help more than just us," this ambiguous statement further confuses already disoriented donors and risks damaging your relationship with them. 
Summary
There is no reason for charities to be beholden to third-party vendors, as implementing data collection and payment processing routines is relatively straight-forward.
In the end, charities need to consider whether using third-party vendors serves their supporters' best interests or simply makes their short-term objectives easier.