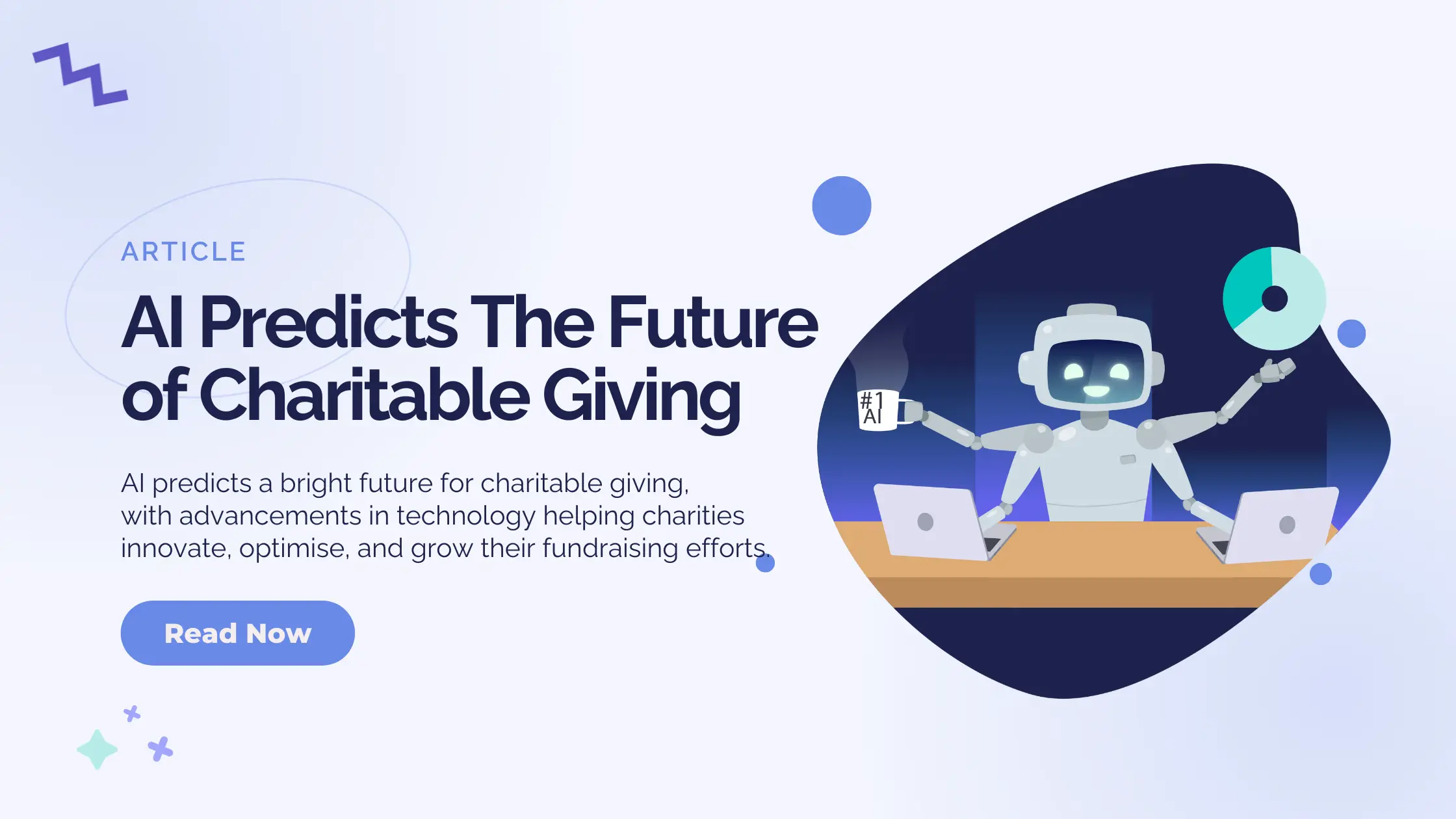 Increased Use of AI and Machine Learning
Charities will increasingly turn to AI and machine learning to gain valuable insights into their supporters' behavior, preferences, and giving habits. By analysing data from various sources, including social media, email campaigns, and donor databases, charities can create targeted communications, personalised appeals, and optimised fundraising strategies. AI-powered tools will also help charities identify new potential donors, cultivate existing ones, and improve their overall donor retention rates.
Growth of Online Giving
Online giving is expected to continue its upward trend, with more charities embracing digital payment platforms and social media fundraising tools. Mobile devices, in particular, will play a critical role in the future of charitable giving, allowing donors to contribute quickly and easily anytime, anywhere. To capitalise on this growth, charities will need to ensure their websites and donation pages are user-friendly, mobile-optimised, and secure.
Greater Emphasis on Data-Driven Decision Making
Data analysis will become an essential component of charitable giving, as organisations strive to measure their impact, assess their performance, and allocate resources effectively. AI-powered analytics tools will enable charities to track key metrics, identify trends, and adjust their strategies accordingly. By relying on data-driven decision making, charities can optimise their fundraising efforts, enhance their donor engagement, and ultimately, achieve their missions more efficiently.
Integration of Virtual and Augmented Reality
Virtual and augmented reality technologies are set to revolutionise the way charities connect with their supporters. Immersive experiences created using VR and AR can transport donors to the frontlines of a charity's work, providing a deeper understanding of the impact their contributions can have. These technologies can also be used to create interactive fundraising events, simulate real-world scenarios, and educate donors about complex issues.
More Focus on Sustainable Funding Models
Charities will shift their focus towards building sustainable funding models, such as monthly giving programs, legacy gifts, and social enterprise initiatives. These approaches provide a stable source of income, allowing charities to plan for the long term and reduce their reliance on one-time donations. AI can help charities identify and cultivate potential sustainable funding streams, as well as manage and steward these relationships over time.
In conclusion, AI predicts a bright future for charitable giving, with advancements in technology helping charities innovate, optimise, and grow their fundraising efforts. By embracing these changes and adapting early on, charities can build stronger connections with their supporters, increase their impact, and stay ahead of the curve in a heavily saturated market.
What do you think of these AI predictions for the future of charitable giving? Do you think they're just pie in the sky ideas, grounded in reality or already emerging in the NFP sector? 
Have you personally experienced any instances where AI has positively impacted your charitable giving experience? 
---
Ready to take your fundraising to the next level with data orientated learning? Take the first step with our Fundraising Fitness Test and discover areas where your charity can improve its online presence and donation processes.
Want to upgrade your charity's website and online giving experience? Our hapi platform offers customisable web design and powerful fundraising tools to help you reach and engage your supporters.
Looking for an affordable and easy-to-use solution for your current website? HapiLite is a streamlined version of our hapi platform that provides essential fundraising tools and event management.