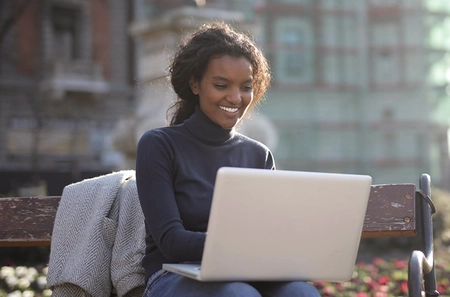 Acquiring a new donor can feel like a win for a charity, but after you've received the donation – what then? Is your charity focusing on its new retention rate?

Retention is one of the main stumbling blocks for charities; with UK charities retaining less than just 2 in 10 donors, something must change. Our analysis of donor data* given during our fundraising fitness test showed a basic new donor retention target should be 45%, but if your charity is below that figure, you should be testing new ways to boost it.
*Data is based off 654,278 donations made by 165,515 individual donors,
Here are a few ways to increase your charity's giving frequency. 
Create curated content for recurring donors
It's not just donors that do the giving; your charity has to do it too. Providing value to them and the cause they care about will not only encourage loyalty but a relationship that can be nurtured.
It's worth creating custom content for recurring monthly donors, so they feel that they are in an exclusive club that they gain some value from. 

The most important thing to do is thank them. Whether it's an email, a call or a letter to their address. Saying thank you is vital to getting their donation every month.
The nonprofit network stated that 93% of donors were more likely to donate again if they received a personalised thank you note. Once your charity has said, thank you, keeping them updated on where their money is going will only maintain their interest in your charity's work.

Use curated content like images, storytelling, results and statistics. Letting them know their contribution is making a difference will increase their will to help and provide a feel-good factor that will tie them to your cause emotionally. 
Push monthly donations more
Pushing monthly donations over one-off payments could be as simple as creating a separate landing page and integrating it into your homepage too. You should also be describing precisely what a monthly donation can do to help.

Donors like to visualise where their donation is going, so tie every donation to a result. 

Don't forget to include an inspirational story on an image or video, a description of your non-profit's mission, statistics and even testimonials to add credibility. You can see some excellent examples of this in action below.
By enabling donors to visualise their money doing good, they feel an emotional connection and are more motivated to give.
Treat your recurring donors differently to potential donors
You need to treat your recurring donors differently from potential and one-time donation supporters. It can be done in a variety of ways, like segmenting your pool of donors. By creating a persona for each type of donor, you can create tailored communications that pay attention to where they are in their giving journey.
It will allow your charity to celebrate their support and nurture the ongoing relationship with correct and up-to-date communication, which will encourage them to either increase their giving frequency or keep it going. 

By implementing these techniques, you've got a better chance of improving your new donor retention rate and boosting your fundraising performance in the future.